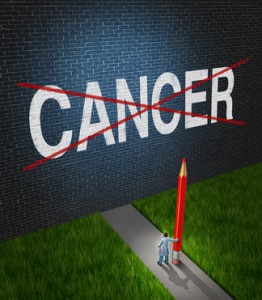 Cancer cells have a high-powered metabolism that demands a steady stream of nutrients for fuel. Scientists may have discovered a way to "starve" a hard-to-treat form of breast cancer by depriving the cells of a crucial substance.
Feed a Cold, Starve Cancer?
Triple negative breast cancer (TNBC) is a particularly aggressive and treatment-resistant form. In a study performed at Duke University, researchers found that the cells have an "addiction" to a nutrient called cystine, and deprivation causes them to die off quickly.
Further examination showed that the addiction is triggered by a mechanism used by the cells to migrate to other parts of the body, a process known as metastasis. According to Jen-Tsan Ashley Chi, associate professor at Duke University School of Medicine and lead author of the study, the metastasized cells are the primary target of treatment.
What's Next?
Chi's group had previously published a study showing that the cells in a stubborn form of kidney cancer are also subject to the cystine addiction. The next step is to test cystine-blocking molecules on tumors and look for biomarkers that will signal cancer cells that are receptive to the treatment.
As Chi explains, tumor cells use this programming to move rapidly around the body. The researchers' goal is to take advantage of the same process for a cure.
State-of-the-Art Immunotherapy for Cancer at Issels®
Our personally-tailored immunotherapy for cancer treatments are developed using genome testing and other cutting edge methods. Contact us for testimonials from patients who have been successfully treated for all forms of cancer, ranging from lung cancer to melanoma to leukemia.