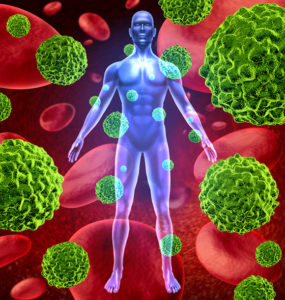 Gold may have a value that goes well beyond financial gain. Researchers have discovered that the shiny element can enhance the effectiveness of drugs used to treat lung cancer.
Cancer Treatment as Good as Gold
Testing was conducted at the University of Edinburgh, where Scientists took nanoparticles, which are microscopic particles of gold, and encased them in a chemical device. The object was then used on zebrafish to successfully accelerate their chemical reactions.
Dr. Asier Unciti-Broceta from Cancer Research U.K.'s Edinburgh center participated in the study. He explained that the team's goal was to find a way to reduce side effects of current chemotherapy methods.
Lessening the Side Effects of Traditional Cancer Treatment
Side effects of cancer treatment are usually the result of drugs attacking healthy cells as well as diseased ones. According to Dr. Unciti-Broceta, their findings indicate that gold could possibly be used to safely release drugs inside tumors.
Immunotherapy for cancer is effective because it helps the immune system's ability to target cancer cells while sparing healthy tissue. Researchers are continuing tests with nanoparticles in the hopes of applying a similar method with humans.
Dr. Aine McCarthy, also of Cancer Research U.K., expressed optimism that incorporating gold in immunotherapy for cancer could improve the outlook for hard-to-treat cancers such as brain tumors.
Issels®: The Gold Standard of Immunotherapy for Cancer
Our integrative cancer treatment programs are personally tailored for each patient to include methods that complement each other for maximum effectiveness. Contact us today to learn more about our distinguished history of treating patients with all forms of cancer.