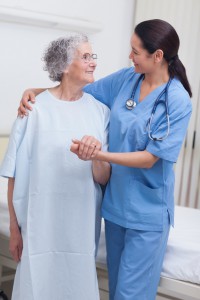 Nearly one in eight women in the United States will develop breast cancer, which has the highest death rate for females after lung cancer. Beginning in 1985, October has been designated as National Breast Cancer Awareness Month to educate the public and raise funds for research.
Raising Global Awareness of Breast Cancer
American Cancer Society and the pharmaceutical division of Imperial Chemical Industries, now known as Astra Zeneca, co-founded NBCAM to encourage women to get mammograms. Eight years later, Evelyn Lauder of Estee Lauder Companies established the Breast Cancer Research Foundation and popularized the symbolic pink ribbon.
NBCAM Activities
During the month of October, organizations around the world stage promotions and fundraisers to support NBCAM. Some of their major activities include:
• The National Football League integrates pink both on and off the field.
• Landmark buildings such as the White House and Tokyo Tower are lit up in pink.
• Race for the Cure, a series of 5K runs and fitness walks, originated in Dallas but is now held throughout the world.
• Susan G. Komen sponsors a three-day event where participants walk an average of 20 miles per day. 3-Day for the Cure® is held in major American cities such as Atlanta, Chicago and San Francisco.
• The third week of October is now dedicated to raising awareness of male breast cancer, which is less common but equally important.
Immunotherapy for Cancer: Treating Men and Women of All Ages
Both men and women diagnosed with breast cancer, leukemia and all other forms have been successfully treated with personally developed immunotherapy for cancer programs at Issels®. Contact us to learn more.