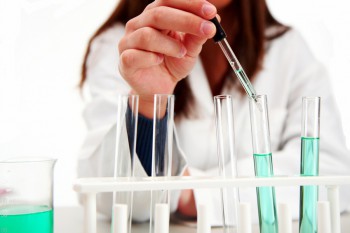 Colorectal cancer is the third most common cancer diagnosed in the United States, but there are currently more than one million survivors in the country. The National Foundation for Cancer Research has some information you should know about this preventable disease.
Rates and Risks of Colorectal Cancer
• Overall risks of developing colorectal cancer are marginally higher for men. Approximately one in 21 is diagnosed with the disease, while the numbers for women are one in 23.
• Health factors that increase the risk of colorectal cancer include inflammatory bowel disorders, family history and genetics, and personal history of polyps or another form of cancer.
• Poor lifestyle choices such as smoking, obesity and high-fat diets, heavy alcohol use and physical inactivity also contribute to colorectal cancer risk.
• Regular screenings can help prevent colorectal cancer.
Colorectal Cancer Research in the News
Genomics and immunotherapy for cancer are the main focus points of today's colorectal cancer research.
• Dr. Wei Zhang and his NFCR-funded team are continuing their promising studies into biomarkers and their use in improving colorectal cancer prognosis and predicting responses to treatment.
• NFCR has also supported the work of Dr. Yung-Chi Cheng, who is on the cusp of producing one of the first FDA-approved oral herbal immunotherapies for cancer. When applied in combination with chemotherapy, PH906 has been found to ease gastrointestinal side effects that accompany treatment for colon and rectal cancers.
Personally Developed Immunotherapy for Cancer at Issels®
Our integrative, non-toxic cancer treatment programs are powerful and effective, but they avoid the often painful side effects of traditional treatments. Contact us for more information.