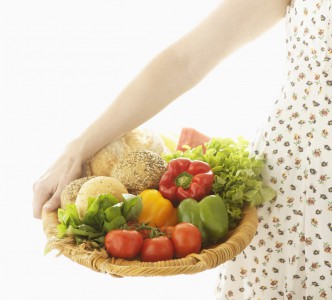 The best cancer treatment can take place without even being diagnosed with the disease. Be proactive with diet and lifestyle changes to reduce your chances of developing colon cancer.
Tips to Prevent Colon Cancer
Dr. Charles Fuchs is the director of Yale Cancer Center. He recently appeared on local TV to promote Colon Cancer Awareness Month by offering these helpful tips to lower your risk:
– According to a recent Yale study, eating nuts can reduce the risk of colon cancer recurrence. More than 800 colon cancer patients completed a questionnaire about diet and lifestyle, and the responses showed that those who ate nuts regularly had a corresponding increase in their chances of a cure.
– Maintain a healthy weight. Centers for Disease Control and Prevention (CDC) has reported that obesity-related cancers account for approximately 40 percent of all cancer diagnoses in the U.S. Limiting the amount of red meat in your diet can make a big difference.
– Avoid smoking and excessive alcohol consumption. Smoking is the leading preventable cause of cancer, and according to the National Cancer Institute, even moderate drinking is associated with a higher risk of colorectal cancer.
– Exercise regularly. Scientists believe physical activity can reduce the amount of time that harmful compounds are in the gastrointestinal tract.
– Get screened for colon cancer. Doctors recommend that adults 50 and over receive a colonoscopy every 10 years.
Integrative Cancer Treatment at Issels®
Nutritional immunotherapy is only one component of our integrative cancer treatment programs. Contact us to learn more about our comprehensive non-toxic therapies that boost the ability of your body's own immune system to fight cancer.