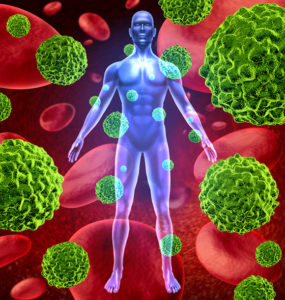 For many years, cancer treatment has traditionally focused on a tumor's point of origin. A new form of immunotherapy for cancer that targets biomarkers could open the door for more precise and effective treatment of tumors.
Keytruda: A "Presidential" Immunotherapy for Cancer
Keytruda is the brand name of a drug that had previously been used to treat specific types of cancer such as melanoma and Hodgkin's lymphoma, often during Stage IV. The drug earned public notice when former president Jimmy Carter received successful treatment for brain tumors resulting from Stage IV melanoma.
In May 2017, after five clinical trials, the Federal Drug Administration (FDA) approved Keytruda for use in treating tumors with a particular biomarker, regardless of location. At this point, the new use of Keytruda is limited to patients for whom other therapies have been unsuccessful.
Cutting Through the Red Tape
The new application for Keytruda was fast-tracked under the FDA's Accelerated Approval program. If there's a serious condition with no options for treatment, a drug can be approved solely on the basis that it's been shown to shrink tumors.
Dr. Gwen Nichols, chief medical officer of the Leukemia & Lymphoma Society (LLS), expressed excitement for the new approval process. According to Nichols, it lets researchers focus on the biology of tumor development instead of looking for generic treatments.
Immunotherapy for Cancer Is the Talk of the Medical Community
Doctors and scientists have been buzzing about advancements in immunotherapy, but Issels® has been ahead of the curve for decades. Visit our website to learn more about our innovative immunotherapy for cancer treatments that are personally tailored for your individual needs.