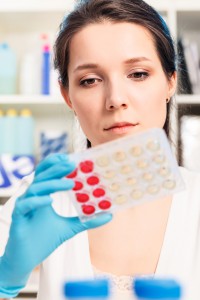 While immunotherapy for cancer has been a breakthrough for more effective treatment, the challenge is determining which patients will receive the most benefit. A joint US-UK study recently made a discovery that could help solve the problem for lung cancer patients.
Fighting Lung Cancer with T-Cells
The study was conducted by researchers from the University of Southampton and La Jolla (CA) Institute for Allergy and Immunology. The team focused on lung cancer, which is the most common cause of cancer deaths in both countries.
Findings showed that lung cancer patients with larger quantities of tissue-resident memory T-cells in their tumors had a 34 percent greater chance of survival. In addition to serving as protection for the patient, these T-cells produce molecules that attack and destroy cancer cells.
This process corresponds nicely with immunotherapy for cancer, which works by boosting the body's own natural defense mechanisms against disease. Testing lung cancer patients for levels of tissue-resident memory T-cells can provide an indication of the likelihood that they will benefit from immunotherapy.
Understanding the Role of the Immune System and Immunotherapy
Dr. Justine Alford of Cancer Research UK spoke about the importance of such studies to gain insight into the interaction between cancer cells, the immune system and immunotherapy. She adds that research could lead to more personalized treatments for patients with lung cancer and other forms that are difficult to treat.
Personalized Immunotherapy for Cancer at Issels®
For decades, Issels® has been creating personalized immunotherapy programs for patients based on their own unique needs. Contact us to learn more about our testing and treatment methods.