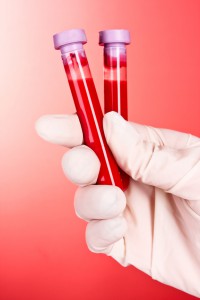 While pancreatic cancer is relatively rare in the United States, it's one of the more deadly forms of the disease. According to a recently published study, a new blood test may be able to detect pancreatic cancer during its earliest and most treatable stages.
Solving the Puzzle of Early Detection
Experts predict that pancreatic cancer will become the second leading cause of cancer deaths by 2020. The main problem is late detection, with five-year survival rates coming in at less than 10 percent.
Scientists working on methods of early detection ran into a catch-22. Studies to identify potential markers relied on tumor samples from patients who were already in advanced stages of pancreatic cancer.
A Biomarker Breakthrough
The recent study was conducted by a joint University of Pennsylvania/Mayo Clinic team. Senior investigator Dr. Ken Zaret explained that reprogrammed cells were transplanted into mice, where they developed into invasive pancreatic tumors.
Samples from the lesions and tumors were then taken from the mice and used to identify proteins they secreted. Elevated levels of one protein, called THB52, was found to accurately distinguish between the affected and healthy controls, as well as between pancreatic cancer and other forms.
Dr. Zaret and his team are continuing their research with larger samples and more cross-validation. Researchers are hopeful that their work will lead to a viable test for people at high risk for pancreatic cancer.
Immunotherapy for Cancer at Issels®: Treatment for All Stages
We have used personalized immunotherapy for cancer programs to successfully treat patients with all forms of cancer in early and late stages. Contact us for more information.