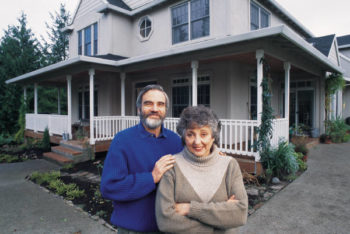 Does where you live affect your chances of surviving cancer? Recent studies are putting a focus on the disparities of cancer treatment between rural and urban communities.
Equal Access to Health Care?
Overall, cancer death rates in the United States have declined over the last 40 years. Unfortunately, two studies from the National Cancer Institute and Centers for Disease Control have revealed that cancer death rates are higher in rural areas and declining at a much slower pace.
NCI has a history of promoting cancer control in Appalachia, with efforts directed at prevention and early detection. Issues surrounding last year's presidential election have further raised the visibility of questions about access to quality health care.
As research methods and tools become more sophisticated, scientists have the advantage of more granular data. This allows for more detailed plotting of disease patterns and trends as they apply to specific geographic regions.
Healthcare Organizations Rise to the Challenge
Growing acknowledgement of the problem is also raising the sense of urgency. Researchers at the University of Washington found that differences in life expectancy by county are large and growing even larger.
NCI, along with federal agencies such as the Centers for Medicare and Medicaid Services, are joining forces to collaborate on research and implementation. The next big step is a May 2018 meeting that NCI is convening among major organizations in the cancer community.
Issels®: Accessible and High-Quality Cancer Treatment
Our integrative immunotherapy programs incorporate multiple elements to create the best possible treatment for your particular diagnosis. Contact us for more information about cancer vaccines, NK cells and other non-toxic treatment methods.