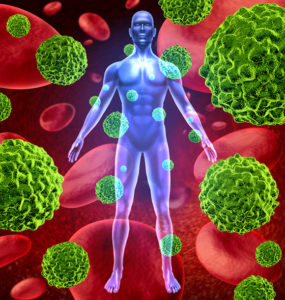 Super powers are usually the stuff of comic books and movies, but a biotech startup may be turning fiction into reality with the development of "superblood" as a revolutionary new cancer treatment.
"Supercharging" Red Blood Cells
Rubius Therapeutics is working on a program called Red-Cell Therapeutics (RCT), which involves red blood cells that are genetically engineered to fight cancer. Once introduced into a patient's system, these proteins can replace missing enzymes and help the immune system attack and destroy cancer cells.
RCT has two major advantages that make it a promising breakthrough in cancer treatment:
– The nuclei have been removed from these cells so they can't be recognized by the immune system, leaving them free from interference so they can do their job.
– Red blood cells travel throughout the entire body, so RCT is able to easily reach any affected organs or tissues.
Thanks to these two features, RCT has the potential to treat patients without the need for an individually developed solution.
What's Next?
Initially, Rubius Therapeutics generated $120 million from investors. The company recently raised an additional $100 million for a total of nearly a quarter of a billion dollars in less than one year. According to Rubius president Torben Straight Nissen, this funding will help accelerate RCT development for quicker delivery to the end users.
Issels®: The Leader in Immunotherapy Cancer Treatments
Much like RCT, cancer treatment at Issels® is designed to boost the immune system's ability to attack and kill cancer cells. Contact us to learn more about cancer vaccines and other programs we have used to help patients achieve long-term remission.