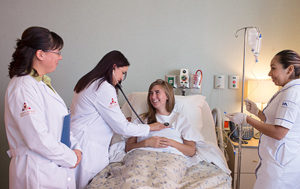 If you think you've been hearing the term "immunotherapy" a lot lately, it's not your imagination. Scientists consider this growing form of cancer treatment to be a game-changer on a par with the polio vaccine and organ transplants.
Researchers Commit to Immunotherapy
The University of Pittsburgh Medical Center, one of the top-rated health enterprises in the U.S., recently demonstrated their major commitment to immunotherapy research. Earlier this year, they announced plans for a $200 million Immune and Transplant Therapy facility to open in 2020.
UPMC's newest center will focus on researching treatments to disrupt cancer growth as well as reduce the need for immune-suppressing drugs with transplant patients. Dr. Robert Ferris, director of UPMC's Hillman Cancer Center, referred to the facility as "swinging for the fences."
How Immunotherapy Works
Immunotherapy cancer treatments fall into one of two categories:
– Checkpoint modulator drugs trigger the body's own immune cells to attack and destroy cancer cells.
– Cell therapies, such as the recently approved CAR-T therapy, involve harvesting a patient's T-cells and programming them to fight cancer cells, at which point they are reinfused back into the patient's system.
Dr. Sandip Patel of the University of California San Diego called immunotherapy a "paradigm shift" in cancer treatment. According to Patel, when immunotherapy is effective, it can lead to a patient's cancer going into remission for years.
Issels®: A Pioneer in Immunotherapy Cancer Treatments
Our founder, Dr. Josef M. Issels, predicted the rise of immunotherapy more than 20 years ago. Visit our website to learn more about Issels® and our innovative approach to non-toxic, individually created cancer treatment programs.