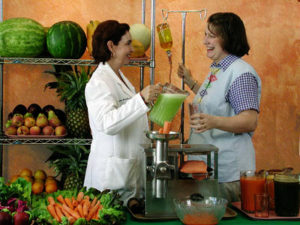 Following a nutritional diet during cancer treatment is essential to boosting your immune system and energy level. A recently published study indicates that there may be a link between highly processed foods and development of cancer.
Does Diet Affect Cancer Risk?
A recent issue of medical journal BMJ included the report of a study conducted by a team of French and Brazilian scientists. After reviewing the diets and medical records of 104,980 French adults, the researchers found that an increase in consumption of processed foods paralleled an increase in cancer risk.
Specifically, data showed that eating 10 percent more highly processed foods was accompanied by a 12 percent increase in overall cancer risk and 11 percent increase in breast cancer risk.
Items defined as "highly processed foods" included ready-to-eat meals, carbonated drinks and reconstituted meat found in products like chicken nuggets. According to the research team, these types of foods constitute nearly half of the energy intake in many developed countries.
Making Healthy Choices
No link was found with moderately processed foods such as cheese, canned vegetables and freshly made bread. Not surprisingly, minimally processed foods such as fruits and vegetables, meat, eggs and fish were linked to a lower risk of cancer.
The team said that study limitations prevented firm conclusions. Further research can clarify the implications and help to identify the specific elements in foods that link to cancer.
Issels®: The Leader in Immunotherapy Cancer Treatment
At Issels®, nutritional immunotherapy is one of the components in our individually developed cancer treatment programs. Contact us for more information about our non-toxic, state-of-the-art immunotherapy treatments.