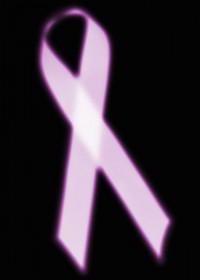 When it comes to fighting tumors, effective cancer treatment is only part of the equation. Researchers are also seeking ways to determine which patients will be more receptive to a particular course of treatment. A recent study offers encouraging results for a method of predicting breast cancer response to chemotherapy.
Predicting Chemotherapy Response in Breast Cancer Patients
Women newly diagnosed with breast cancer that is invasive but operable frequently undergo neoadjuvant chemotherapy beginning five to six months before surgery. Chances of recurrence are reduced in patients whose cancer cells are completely eliminated by the chemotherapy.
According to Dr. Dawn Hershman, co-leader of the study conducted at Columbia University in NYC, determining which patients are likely to achieve a favorable response makes a significant difference in cancer treatment. If their chances of positive response are low, adjustments can be made for a more effective treatment.
Reading the Clues in 3D Imaging
Based on the idea that chemotherapy affects a tumor's vascular network, the research team set out to determine if imaging could be used to detect these changes. Blood absorbs light, so the scientists used a system incorporating red and near-infrared lighting.
Armed with 3D images of both breasts, researchers studied the ways in which blood interacted with the tumors. In a group of 34 patients, blood outflow accurately identified 92.3 percent of responders, while increase in blood concentration identified non-responders in 90.5 percent.
Advanced Stage Cancer Treatment at Issels®
Patients with advanced and therapy-resistant tumors have turned to Issels® for non-toxic, personalized treatment programs. Visit our website to read and hear testimonials from our patients who have achieved long-term remission.