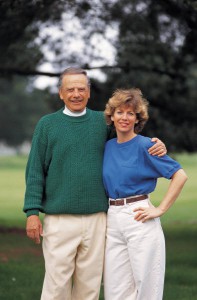 When a family member or friend is diagnosed with cancer, people are often torn about how to respond. They want to help but are sensitive about intruding. Not knowing whether an offer of help will be appreciated or viewed as meddling often leads friends to make vague offers to help.
Unsure what kind of help is being offered, cancer patients and their families are frequently uncomfortable taking their friends up on such offers. As we noted in our previous post, making your offer to help specific can breach any feelings of discomfort.
Here are additional suggestions on ways to offer meaningful aid to a friend or family member who is battling cancer:
Follow through. Many offers of help follow the initial diagnosis of cancer; but for the cancer patient and his family the battle keeps going after those first few weeks. Don't stop helping after a week or two. Friends who are still helping a month, 3 months, 6 months after the diagnosis make a real difference in the family's life.
Don't overstep. Helping does not give you license to manage your friend's life or offer unsolicited advice. Be sensitive to the need for autonomy, especially if cancer strips away personal independence. Respect your friend's boundaries.
Remember celebrations. Life does not stop because you have cancer. Remember holidays, birthdays, anniversaries, holiday traditions, etc. Celebrate life!
Be supportive. Check your own feelings, opinions and prejudices at the door. Respect your friend's cancer treatment decisions. Maintain a warm, supportive, encouraging and positive attitude when you are with your friend and his or her family.