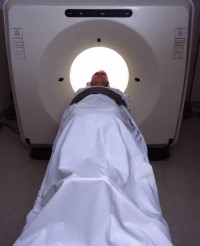 Diagnostic imaging has become a valuable tool for doctors to diagnose and evaluate conditions ranging from broken bones to cardiovascular disease, as well as an effective way to monitor progress of treatments such as cancer vaccines. The widespread use of these tests has stirred debate in the medical community regarding the increased cancer risk they may create.
Radiation risk of imaging
CT (computed tomography) scans are at the center of the controversy. These tests use ionizing radiation, which is known to damage DNA and cause cancer, to create intricate 3D images of the area being scanned. As such, they are the equivalent of approximately 200 chest X-rays.
Unlike CT scans, X-rays and PET scans, MRI scans and ultrasounds involve no radiation. MRI scans use magnetic fields and ultrasounds use high-frequency sound waves. Neither medium causes irreversible damage to humans.
Has diagnostic imaging become overused?
In just 20 years, diagnostic imaging has grown into a $100 billion per year business. While the tests often reduce the need for exploratory surgery, many radiologists are concerned that they are being used indiscriminately, with some specialists requiring scans before a patient's initial visit.
Imaging frequently turns up conditions that have been dubbed "incidentalomas," so called because they are generally harmless conditions that are discovered unexpectedly. These diagnoses can lead to expensive and unnecessary procedures that may result in complications.
Our Issels® immunotherapy programs include non-toxic treatments such as cancer vaccines to stimulate your body's own powerful immune responses. Visit our website for more information about our personalized therapies.