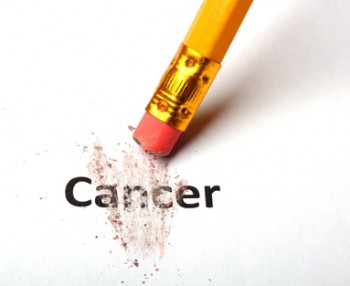 Wearables like smartwatches and fitness trackers have been at the forefront of the latest wave of technology. Thanks to researchers at the University of Southern California, wearable technology could be the next step in more effective cancer treatment.
Cancer Moonshot Launches ATOM-HP
"South by South Lawn" (SXSL) is a White House-based festival patterned after the ground-breaking SXSW annual event in Austin, TX. SXSL gathers and celebrates innovators and visionaries who are creating ways to improve lives, both domestically and globally.
The USC project, called Analytical Technologies to Objectively Measure Human Performance (ATOM-HP), is part of the Cancer Moonshot initiative started by Vice President Joe Biden. ATOM-HP uses wearable devices to provide doctors with real-time data that was previously unavailable.
The ATOM-HP Difference
Even during cancer treatment, doctors and patients have only sporadic contact. Decisions are based on the doctor's observations and self-reporting by the patient, which can result in an incomplete picture of the illness. ATOM-HP lets the doctor "see" effects of treatment and its impact on the patient's everyday life.
As explained by Jorge Nieva, co-lead on ATOM-HP, the process humanizes treatment by allowing doctors to observe patients beyond the controlled confines of the hospital or clinic. Nieva refers to it as a "safety net for patients" who may be struggling with cancer treatments.
Co-lead Peter Kuhn stressed the importance of ATOM-HP for cancer research. Instead of relying on previously collected data, researchers will have the benefit of real-time information.
Personalized, Non-Toxic Immunotherapy for Cancer
At Issels®, we incorporate the most up-to-date technology and methods in our immunotherapy for cancer. Contact us today for more information.