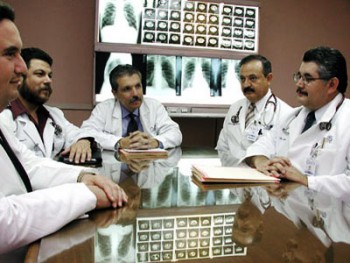 Vaccines have played a landmark role in medical history, helping to control or eradicate major diseases such as smallpox, measles, flu and polio. This effective form of treatment is also a significant part of our Issels® integrative immunotherapy for cancer programs.
How Do Vaccines Work?
The science behind vaccines may sound counterintuitive. Many vaccines are made from a weakened form of the microorganism that it's being developed to fight. Once introduced into your system, the vaccines "teach" your immune system to recognize the microorganism as a threat to be attacked and destroyed.
The Issels® Vaccine Program
Our personalized cancer vaccines and cell therapy protocols are created from the patient's own immune cells and combined with the immunobologic core treatment to target the tumor and its specific microenvironment to optimize their results.
We offer specialized cancer vaccines at the Issels® immuno-oncology center, including Autologous Dendritic Cells Cancer Vaccine, Prostate Cancer Vaccine, as well as the Issels Autologous Vaccine and combine them with the Lymphokine-Activated Killer (LAK) Cell and Natural Killer (NK) Cell protocols.
These vaccines and cell therapies are autologous, meaning they are created from the patient's own blood. Since the blood cells provide information about the patient's internal environment, the vaccines can be tailored to target the patient's unique cancer-fighting properties.
Immunotherapy for Cancer: Boosting Your Body's Natural Defenses
Cancer vaccines are only one of the non-toxic protocols we use to activate your body's own immune response against tumors. Contact us today to learn why Issels® has been a leader in immunotherapy for cancer treatments for more than 50 years.