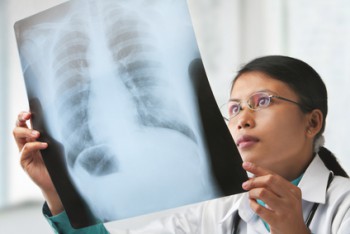 Acid reflux is a relatively common condition that affects a number of people worldwide. Evidence from recent studies suggests that one of the more widely-used acid reflux treatments may increase the risk of stomach cancer.
H. Pylori and Stomach Cancer
Around the globe, stomach cancer is the fifth most common cancer causing the third highest number of cancer-related deaths. H. pylori, a bacterium found in two-thirds of the world's population, is a major cause of ulcers and a significant risk for stomach cancer.
A 2016 review revealed an association between long-term use of proton pump inhibitors (PPI), a frequently prescribed treatment for acid reflux, and increased risk of cancer. Scientists remained uncertain because the review failed to distinguish between H. pylori and H. pylori-negative participants.
Can Acid Reflux Treatment Increase Stomach Cancer Risk?
In 2017, researchers at the University of Hong Kong set out to find some clarity on the issue. The team separated the study group into PPI users and those using another acid reflux drug known as H2 blockers.
Nearly 64,000 participants began with a seven-day course of triple therapy, which involves use of a PPI with two antibiotics to eradicate H. pylori. Results showed that, even in the absence of H. pylori, PPI usage more than doubled risk of stomach cancer while usage of H2 blockers demonstrated no increased risk.
Immunotherapy for Cancer: A Non-Toxic, Integrative Program
At Issels®, our individually created immunotherapy for cancer treatments have helped patients with stomach cancer and other therapy-resistant forms. Contact us for more information about the legacy of our namesake, Dr. Josef M. Issels, and our non-toxic immunotherapy programs.