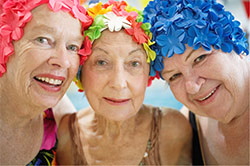 Cancer is a devastating disease that affects thousands of new patients every year. Conventional treatment methods like chemotherapy, radiation and surgery are the most common in the United States, however, research from the United Kingdom has shown that there might be a little bit of bias when it comes to the people who qualify for life-saving surgeries.
According to an article on DailyMail.com, surgery is rarely offered to patients who are age seventy-five or older. This is especially true for men who suffer from prostate cancer, or women who have been diagnosed with ovarian cancer. There is speculation that these patients are considered to be "unworthy" to undergo surgery, and so the option is never even discussed with them. In fact, statistics show that when prostate cancer was detected in men who were age fifty to fifty-four, 29% of them had the surgery to remove it. Only 0.1% of men age fifty-five to eighty-four had the surgery, and no one who was eighty-five or older had it.
Although more women in the age range of seventy-five to eight-four were offered surgery (37%), almost 90% of younger women had surgery for ovarian cancer. Again, not one woman age eighty-five or older was offered this option.
The survival rates for these and other types of cancer in the UK are quite low because of these practices. Unfortunately, it doesn't seem as though anything will be changing any time soon.
If you've recently been diagnosed with cancer, here at Issels®, we understand how you feel, and we're dedicated to not discriminating against any of our patients because of their age. We would love to help you. Contact us.