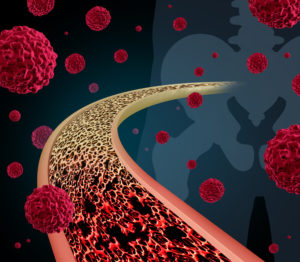 At Issels®, our immunotherapy for cancer treatments have helped patients with metastatic tumors achieve long-term remission. A recent discovery by scientists at the University of Wisconsin-Madison holds promise for developing a means to prevent the spread of cancer.
Exosomes: The Allies of Cancer Cells
Immunotherapy is aimed at helping the body's immune system circumvent ways in which cancer cells avoid detection. One such method involves exosomes, which are protein-packed bags of fluid released by cancer cells.
Exosomes are powerful enough to affect the environment of cancer cells and divert the immune system, allowing cancer to spread to other areas in a process known as metastasis. The team at UW-Madison identified a protein called Munc13-4 that controls the release of exosomes.
Stopping the Spread of Cancer
According to the study, published in Journal of Cell Biology, Munc13-4 activates once it binds with calcium, which is frequently found at elevated levels in tumor cells. While calcium triggers exosome secretion in breast cancer, once the scientists removed Munc13-4. the secretion was halted.
The exosomes in the breast cancer cells contained an enzyme called MT1-MMP which breaks down the extracellular matrix, creating an environment that encourages the spread of cancer. Prof. Thomas F. J. Martin, senior author of the study, explained that by targeting Munc13-4, immunotherapy for cancer treatments could potentially prevent metastasis.
How Issels® Fights Advanced and Therapy-Resistant Tumors
Immunotherapy for cancer has been in the spotlight recently, but our successful use of these personally developed programs dates back to the work of our founder, Dr. Josef M. Issels. Contact us to learn more about cancer vaccines and other integrated treatments.