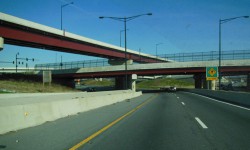 It's rare to find families whose members all live close by, and this can cause a great deal of stress and anxiety when you find out someone you love has been diagnosed with cancer. You immediately feel as though you need to contribute in some way, but it's difficult when you're not there. Even so, there are many things you can do as a long distance cancer caregiver.
Stay Connected
You might not be able to get on a plane and go visit your relative, but thanks to modern technology, you can still stay connected in many ways. Skype or other types of video calling are great tools that can allow you to talk with each other and see each other at the same time. When used correctly and often, it can make you both feel like you are right by their side. Of course, you don't want to forget the more traditional forms of communication too. A card or a phone call can go a long way to really brighten anyone's day and let them know you're thinking of them.
Take Care of Yourself Too
One of the most important things you can do for someone who cares about you is take care of yourself. If you're not careful, feelings of worry and sadness can quickly turn into anxiety and depression. Allow yourself to cry, journal your feelings and seek counseling if you need to. All of these can help.
Here at Issels® we feel it's important to offer support to long distance cancer caregivers. If you'd like to know more about how we can help you or your family member, please contact us.