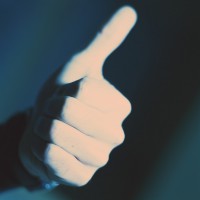 We could tell you all about the treatment provided at our alternative cancer therapy center. Our mind-body approach has made Issels Treatment® a leader in individualized immunotherapy for more than 60 years. But we're proud and honored to let our patients speak for us.
In early 2007 Jacinta McShane arrived at Issels from her home in England. She had been battling recurring breast cancer with lung metastases, choosing to come here after refusing her doctors' advice to begin radiation and chemotherapy. "Nothing really prepared me for the inspirational, loving atmosphere of this healing oasis. Here I was 'cared for' as Jacinta – a person first and foremost who happens to have breast cancer. At times, I felt more like an invited guest than a patient at all." She continues to lead a happy, healthy life.
Joseph Momot came to us in June 2010 after being told his liver cancer was terminal and he had only a few months left. "It was a really, really rapid recovery for me so I call it a miracle place." His liver is now functioning normally and he's able to walk freely.
After round-the-clock chemotherapy for leukemia, Barbara Humphrey decided against a bone marrow transplant and came to Issels instead. "They care about you just like they would about someone in their own family … That's what I love about the Issels clinic – you become empowered with so much knowledge."
Nothing gives us more satisfaction than helping our patients to resume healthy and productive lives.  Please call 888.447.7357 or contact us online for more information.