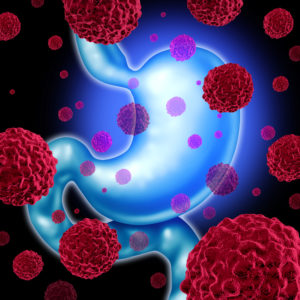 Immunotherapy and other targeted methods have shown promise in effectively fighting gastric and gastroesophageal junction (GSJ) cancers. At a recent summit meeting, Dr. Andrew Ko, professor of medicine at the University of California, San Francisco, discussed cancer treatment for gastric and GSJ cancers as well as current challenges.
Checkpoint Inhibitors and Gastric Cancers
In terms of recent developments, Ko pointed to last year's FDA approval of pembrolizumab as a turning point in the treatment of advanced cancers. Pembrolizumab (trade name Keytruda) is a checkpoint inhibitor used on cancers with positive expression of PD-L1, a protein that enables cancer cells to avoid attack by the immune system.
Ko also mentioned nivolumab (trade name Opdivo), another checkpoint inhibitor. Nivolumab is used for melanoma and lung cancers, but clinical trials have shown that it has potential as a secondary treatment following chemo-radiation and surgery for patients with certain GEJ cancers.
Unfortunately, cases of upper gastrointestinal cancers continue to rise in Western countries. Ko explained that, despite improvements in immunotherapy cancer treatment, many patients are still non-responders, creating continued urgency in finding additional methods.
The Future of Gastric Cancer Treatment
According to Ko, immunotherapy still holds the greatest interest for cancer researchers.
– Studies are exploring combinations of drugs, such as nivolumab plus ipilimumab (trade name Yervoy).
– Other studies are focused on moving targeted agents from secondary to first-line treatments.
Immunotherapy for Advanced and Therapy-Resistant Cancers
Immunotherapy programs at Issels® are individually developed to help your body's own immune system attack and destroy cancer cells. Contact us to learn why our personalized, non-toxic treatments have helped patients of all ages and types of cancer.