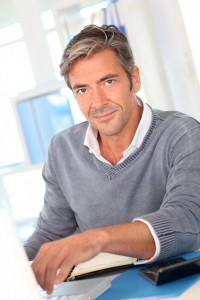 While breast cancer is thought of primarily as a women's disease, men are not immune. Researchers have recently identified a specific gene mutation that increases the risk of breast cancer in men.
Identifying Genetic Triggers in Male Breast Cancer
There have been a number of studies involving women and inherited BRCA (breast cancer) gene mutations. In a two-year study that was published in 2016, a joint research team from the Anthropological Survey of India and the University of Calcutta conducted a study into genetic factors behind male breast cancer.
The researchers began by collecting blood and tissue samples from several men who had been diagnosed with breast cancer. These samples were then used for gene sequencing to identify mutations that could be causing the disease.
As a result, the scientists were able to identify mutations in the BRCA2 gene that triggered the cancer growth. In addition, the study found that lifestyle and reproductive factors such as hormonal therapy and alcohol consumption can also increase risk.
Differences between Male and Female Breast Cancer
The lumps (or primaries) associated with breast cancer are generally smaller in men than in women, making early detection difficult.
BRCA2 mutation carriers are found in lymph nodes, so men don't experience the pain that would make them seek medical care.
Genomic Testing Personalizes Immunotherapy for Cancer
Each patient is different, so immunotherapy for cancer at Issels® uses genomic and other specialized testing to create the optimum course of treatment. Contact us today to learn more about our non-toxic integrative programs such as cancer vaccines and NK cells.