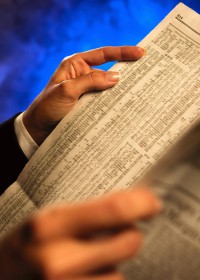 New Advances in Immunotherapy Treatment for Cancer Targeted immunotherapy for cancer Traditional treatments for cancer take a slash 'n burn approach, poisoning the entire body in hopes of killing off the cancer cells faster than the healthy cells. Targeted therapies that seek out and kill cancer cells while sparing all others have long been the dream of cancer researchers. Some progress towards targeted therapies has been made. For example, Herceptin and Glivec have given new hope to patients with breast cancer and leukemia.
Immunotherapy is the New "Silver Bullet" for Cancer
Using the immune system to kill cancer cells has always seemed to be a good idea. After all, the immune system's entire purpose is to seek out diseased cells and destroy them while sparing the healthy cells. What better tool to wipe out cancer cells? Of course this raised the question of why the immune system doesn't naturally seek out and destroy cancer cells.
The discovery of how some cancer cells manage to stop the immune system from killing them opened up a whole new way to approach cancer treatments. Many cancer cells express a protein called PD-L1 on their surfaces. When T cells (part of the immune system) attempt to kill the abnormal cancer cells the PD-L1 binds to PD-1 on the surface of the T cells. This stops the T cells from attacking the cancer cells.
A drug called Nivolumab that blocks the interaction of PD-1 with tumor-expressed PD-L1 is the first of the drugs targeting this pathway to make it to the market. In clinical trials Nivolumab has extended the lifespan of patients with advanced melanoma. Without Nivolumab most patients with advanced melanoma don't survive for a year after diagnosis but with Nivolumab 63% were alive a year later, and even more remarkable 43% were alive two years later.
Nivolumab is only the first of many treatments that will "unmask" tumor cells to the immune system, allowing the immune system to do what it does best- target and kill diseased cells. Other companies have drugs in development targeting the PD-1 pathway.
Immune system unmasking drugs will join cancer vaccines and other therapies intended to use the immune system to fight cancer naturally. Issels Integrative Oncology has been offering individualized immunotherapy for over 60 years to cancer victims.