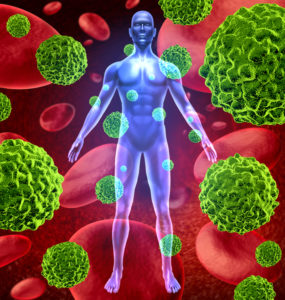 What options does a patient have when traditional forms of cancer treatment fail? In the case of testicular cancer, scientists found a new combination of treatments that may provide added hope.
Overcoming Resistance to Cancer Treatment
Testicular germ cell tumors are a form of cancer found most commonly in younger men. A research team at the Institute of Cancer Research in London, encouraged by earlier work at the facility, examined the function of a certain type of protein in the development of testicular cancer.
The team focused specifically on insulin growth factor receptor-1. They discovered that IGF1R, as the protein is also called, was more active in some testicular cancer cells as opposed to normal tissue. Using chemical inhibitors, the researchers were able to deplete the supply of IGF1R or curtail its activity, thereby reducing cell growth.
In addition, blocking IGF1R activity in previously drug-resistant cells made them more receptive to platinum-based chemotherapy. The team is hopeful that the two treatments, used in tandem, will be more successful in killing testicular cancer cells.
What Does the Future Hold?
Receptor tyrosine kinases, the class of proteins that includes IGF1R, are linked to cell growth and division in several other types of cancer. Clinical trials have tested the use of IGF1R in hopes that they may have positive results in other applications.
Effective Cancer Treatment for Therapy-Resistant Tumors
For decades, Issels® has been helping patients with advanced and therapy-resistant cancer achieve long-term remission. Contact us to learn how we are continuing the legacy of our founder, Dr. Josef M. Issels, who was a pioneer in the field of immunotherapy for cancer.