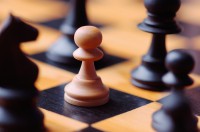 The second leading cause of death in the U.S., the fight against cancer needs all the weapons in its arsenal that it can get. Step-in nanoparticles, tiny but tough tools ready for battle in the war.
An enormous job for infinitesimal workers: Nanotechnology in early cancer detection
Targeted delivery of specific nanoparticles to a tumor site can induce a reaction with cancer cells, prompting the body to significantly increase the production of biomarkers necessary for cancer identification. Earlier detection and diagnosis allow less burdensome treatments, offers a faster diagnosis than biopsies, and increases chances of recovery.
Miniature mappers: Nanoparticles in imaging
Nanoparticles engineered with magnetic properties are effective imaging agents when used with MRI scans. Nanites bind particularly well with tumors, allowing a very high resolution, clear map of cancerous sites for the planning of surgical removal or treatment.
Small but mighty: Nanites in cancer therapy and drug delivery
A revolutionary new technology in the fight against cancer, nanoparticles are capable of a variety of attacks against this deadly disease. Nanites can be injected into a tumor to produce heat, allowing for the destruction of cancer cells locally with X-rays, magnetic fields, or light; They can be used to encapsulate chemotherapy drugs or genes for localized delivery and a significant reduction in quantity of drugs as well as a reduction in side effects and impact on healthy tissue; and more, including an array of up-and-coming technology (LINK TO GOOGLE ARTICLE) currently under development.
Don't stand on the sidelines in the fight against cancer. Learn more about how technology at Issels Integrative Oncology can help you today.