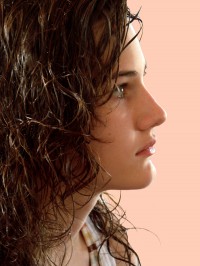 Faced with a cancer diagnosis, the biggest fear among many patients is losing their hair. There are however alternatives to losing your full head of hair. Cool Caps during chemotherapy and fashion and designer wigs are just two great choices. One respected wig source for chemotherapy patients provides an extensive collection of designer medical wigs specially designed to cradle the sensitive scalps of chemotherapy patients while giving them confidence in their appearance.
Heartbreaking Hair Loss
For many cancer patients, hair loss is the most emotionally devastating side effect of chemotherapy. Our hair is such an important part of our self-image that losing it can be heartbreaking, shattering our sense of attractiveness. In most cases, hair grows back within a year, but it may not look or feel the way it did before.
Chemo Can Change Hair Quality
After chemotherapy, many patients find that when their hair grows back it has changed in texture, fullness and sometimes even color. After waiting so long to look like your old self again, the changes to your hair can be another disappointing blow. A beautifully styled wig can not only restore your confidence in your appearance and give you a huge emotional boost during chemotherapy, it can also allow you to return to the look and hair style you loved before cancer. In other words, if nature doesn't cooperate, a beautiful fashion wig can make you feel beautiful again!
Chemo Wig Tips
If you are a chemotherapy patient, use these tips from the experts to choose the right medical wig for you:
Choose a light-weight wig that won't place too much pressure on your tender scalp.
Baby your tender scalp by choosing a wig that is soft to the touch.
Choose a monofilament wig for its superior breathability.
It could be that conventional cancer treatment is not the "right" path for you and you would like to consider alternative cancer treatment options. At Issels, patients undergoing immunotherapy treatment will typically not experience hair loss. Other options including cancer vaccines and our immunobiologic core program boost your immune system to fight your cancer without the side effects of toxic medication. If you would like to find out about treatment options that have no dreaded side effects such as hair loss, we invite you to visit the Issels website to find out more about our specialized advanced cancer treatments that are kinder to your body.