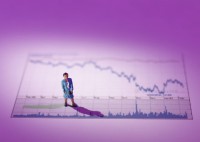 Google Ventures has recently made a large investment into Flatiron Health Inc., a medical software company whose cancer patient data is used to help doctors make cancer treatment decisions. The $100-plus million investment reportedly enabled the company to purchase another software firm, Altos Solutions, which compiles oncology data and whose electronic medical records are cloud-based.
A plethora of alternative cancer treatment information – soon to be accessible via the cloud.
Flatiron's software compiles a wide array of data, including clinical and genomic data, information on patient outcomes, notes from doctors, billing, and more for the use of oncologists. Compiled with Altos' treatment data and cloud accessibility, this information will give doctors wider access to clinical trial information including past cancer treatments and outcomes which would have otherwise been difficult to access.
An investment in hope…
Bill Maris, managing partner with Google Ventures, stated they typically don't make investments of this size unless they really believe in the team, the product, and the good it can do for the world. The acquisition of Altos by Flatiron is very complementary, offering a significant step forward in cancer care.
Google Ventures also investing in other medical data software companies.
Other Google Venture investments include DNAnexus, Inc., who is building the world's first searchable archive of DNA information, as well as Foundation Medicine, with its tumor analyzing software, and Predilytics Inc., which tracks hospital discharges and re-admissions.
This combination of healthcare and internet technology offers an elegant solution for patient care, and with the help of Google Ventures, a clearer view of cancer patient needs and treatment options appears to be on the horizon.