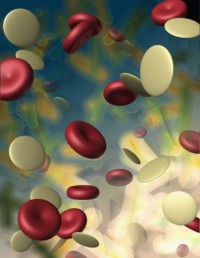 It might seem like it's too good to be true, but what Google is doing is far from science fiction. They're working on developing a nano-pill that can detect cancer, as well as other diseases and illnesses. The nano-pill is still being worked on, but the folks at Google are confident that they have the knowledge and capability they need to make their newest idea a reality. 
How does it work?
The nano-pill works by releasing nano particles into the body that are drawn to cancer cells like a magnet. The particles latch on and any information that's gathered about the cancer cells is sent to a sensor. The best part is that people can begin to get treatments before they would normally have them under traditional detection methods. 
According to a recent article on Wired.com, it's relatively easy for academic researchers to pinpoint what might work best for such a project, but it takes a team of qualified engineers, scientists and technicians to design the hardware for such a product. That's where Google comes in, and they've brought their best team members to the table. 
Of course, the challenge is going to be in the clinical trials. Some trials have begun on artificial human limbs, but there is still much research to be done before the nano pill is ready to take the next step. It might be a few years before it hits the market. 
Non-traditional cancer treatments are what we specialize in, here at Issels®. If you've been looking for alternative cancer treatments for yourself or a loved one, please contact us. We would love to talk with you about our options.