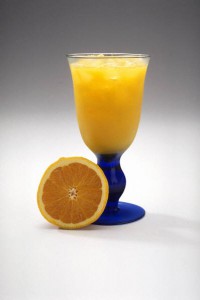 Conventional cancer treatments, while capable of saving people's lives, can also zap the human body of crucial vitamins and minerals.  When patients go through chemotherapy and radiation, for example, they may feel lethargic, have brittle hair and nails, and find that they cannot fight off colds and infections very well.
Rather than take chances on their bodies being able to resist viruses and bacteria or submit to feeling tired and physically drained until their treatments are done, most may be able to reclaim their energy and immune support by taking supplements in conjunction with alternative or conventional cancer treatments.
Before a patient takes any vitamins or supplements, they should consult their doctors to make sure that any product that they take will not interfere with their treatment.  However, studies have noted that antioxidants, particularly those that contain Vitamins A, C, and E are effective in fighting free radicals in the body and repairing some of the damage that these free radicals have inflicted on a person's DNA.
Likewise, chemotherapy and radiation are well known to deplete a person's iron level and leave that individual feeling lethargic and sick.  People whose blood iron levels are found to be very low during cancer treatment may be advised to take an iron supplement or a multi-vitamin that contains 100 percent of the daily recommended dose of iron. They should take their iron supplement with fruit juice, as the Vitamin C in juice will bind with the iron in the supplement and help transmit it throughout one's body better.
People who go through cancer treatments look forward to recovering from their illness.  When they feel drained of energy, have low blood iron, or have other signs of nutritional deficiencies like brittle hair and nails, they may recoup some of their former physical characteristics by taking a supplement.