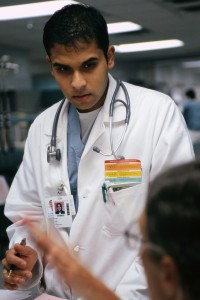 Integrative immunotherapy uses the power of the immune system in order to fight cancer, mobilizing your entire immune system in order to give your defenses the upper hand.
Immunotherapy is different
While traditional cancer therapies such as drugs and radiation kill both healthy cells and cancerous cells, causing a variety of side effects, immunotherapy…
Benefits a multitude of cancer types.
Promotes the growth of healthy cells, selectively killing cancer.
Is powerful, attacking cancer systemically – throughout your whole body.
Creates few to no side effects.
Types of immunotherapy
Immunotherapy fights cancer in one or two ways, by stimulating your immune system as a whole to attack cancer, or by giving you specific immune system components, such as man-made or lab grown immune  proteins, providing more targeted therapy. Immunotherapy may also be referred to as biologic or biotherapy.   
Key players starring in your immunotherapy arsenal include:
Dendritic Cells
Intelligence agents alerting your immune system and strategizing attacks against cancer.
CD4 & Helper T-Cells
Commandants directing and coordinating the cancer response.
B-Cells
Munitions factories churning out antibodies.
CD8 & Killer T-Cells
The assassins of cancer cells.
Cytokines
Communicate and help coordinate attacks.
Antibodies
Ammunition, seeking out and binding to cancer cells to mark them for attack.
Regulatory T-Cells
Checks and balances your immune system, preventing damage to healthy cells.
The future of cancer therapy is happening now
In the last few decades, immunotherapy has become an important part of many cancer treatments. It is expected to be a key player in the future of cancer therapy, with many new treatments under study.
Want to learn more about the future of cancer therapy what immunotherapy has to offer you? Contact Issels today.