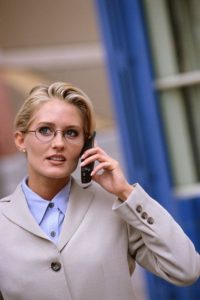 If a loved one receives a diagnosis of cancer, you want to be at their side offering care and assistance. Unfortunately, in many cases the realities of life may prevent that. You can still be a source of support when you follow these long-distance cancer caregiver tips.
Providing Effective Long-Distance Cancer Care
Contact the hospital discharge planner to coordinate the patient's return to home.
Arrange for a home health aide to assist the patient until permanent plans are settled. An aide is also a good option to fill in the gaps or provide other caregivers with a break.
Create a network of friends and family members who can help, and set up a phone tree for quick and efficient communication.
Keep a bag at the ready packed with toiletries and clothes so you're ready to travel at short notice.
Consider the distance to be traveled and whether ground or air is your better option.
If you have children or pets, have a contingency plan in place regarding their care in your absence.
Talk to your boss and co-workers about your situation. You may be able to continue your work offsite, but review your workload and deadlines in case someone else needs to step in for you.
What is the Issels® Difference?
At Issels®, our immunotherapy for cancer treatments are personally designed to meet each patient's individual needs. Visit our blog for more cancer caregiver tips and information about our cutting-edge non-toxic therapies, including cancer vaccines and LAK cells.