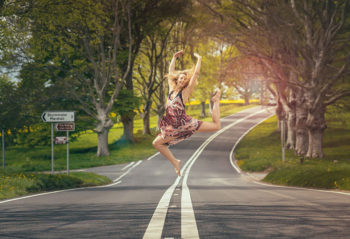 While immunotherapy for cancer and other innovative methods have improved breast cancer treatment results, women can still suffer from physical and mental side effects that threaten their overall well-being. Many women are finding relief in alternative self-care activities that create a more positive frame of mind and facilitate healing.
1. Brain-Building Exercises
Traditional cancer treatments such as chemotherapy can sometimes impair the brain's cognitive functioning. Rehabilitation oncology therapists use tools like game apps to help patients keep their minds sharp and boost their memory skills.
2. Hit the Dance Floor
Dance is a joyous and light-hearted alternative to standard physical therapy. The tango has been found to help patients improve balance, gait and side-to-side movements, skills that sometime suffer during cancer treatment.
3. Yoga and Meditation
Yoga and meditation draw heavily on Eastern medicine concepts of the connection between mind and body. Regular practice clears the mind and relieves stress, which boosts the body's immune function. Guided imagery is a form of meditation that involves a therapist guiding patients through a series of positive mental images.
4. Natural Medicines
Natural vitamins, nutrients and supplements can work well when paired with conventional treatment methods. If you're considering this course, be sure to consult your doctor and healthcare team to make choices that will not interfere with other medications or treatments.
Issels®: Creating Treatments Based on Each Patient's Needs
At Issels®, we strongly believe that a patient's lifestyle and environment play a role in effective immunotherapy for cancer. Contact us today to learn more about our personally-developed integrative programs including non-toxic cancer vaccines and cell therapies.