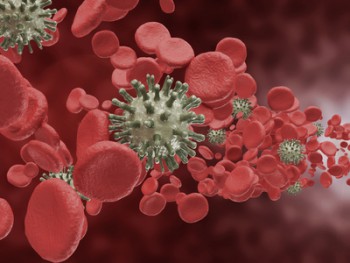 Immunotherapy cancer treatment is designed to aid the body's immune system in recognizing and attacking tumor cells. Scientists are finally uncovering clues as to how cancer cells are able to evade detection by the body's natural defenses.
How Cancer Blocks the Immune System
The first steps were taken in 2009 by a team headed up by Dr. Irving Weissman, director of Stanford's Institute for Stem Cell Biology and Regenerative Medicine. Their research discovered that some cancer cells are able to emit a "don't eat me" signal.
High levels of CD47, a transmembrane protein, are found on the surface of more aggressive cancer cells. CD47 then binds with another protein called SIRPalpha on the surface of macrophages, a type of white blood cell, inhibiting their ability to attack cancer cells.
In 2017, Dr. Weissman's team published the results of a recent study that identified another protein that interferes with macrophage activity. When MHC class 1 binds with a protein known as LILRB1, it's resistant to an antibody that has been used successfully to counteract CD47 in tests on mice with cancer.
Applications for Immunotherapy Cancer Treatment
Cancer research is complicated by the fact that different types have different "fingerprints." The studies conducted by Dr. Weissman's team are helping scientists learn more about strategies to "outwit" cancer cells and their ability to avoid detection.
Issels®: Pioneering Immunotherapy Cancer Treatment
Our founder, Dr. Josef Issels, was ahead of his time in focusing on the immune system as the key to defeating advanced cancer. Contact us to learn more about how we are continuing his legacy of helping patients achieve long-term remission.