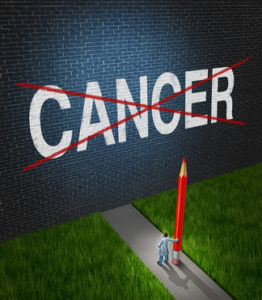 The use of immunotherapy for cancer has been around for a long time, but it's becoming more and more common. In fact, this form of treatment was named the 2017 Clinical Cancer Advance of the Year, which was mainly due to the increase in successful cases of treatment for cancers that are normally hard to treat.
Fine-Tuning Immunotherapy
Immunotherapy offers a non-toxic form of treatment, which doesn't have the risk of side effects as chemotherapy and radiation do. Patients often turn to this type of treatment if they have not had success with conventional cancer treatments or they're unable to tolerate the accompanying side effects.
Immunotherapy makes use of the immune system in order to find cancer cells and destroy them, rather than relying on chemicals or radiation. Researchers have been working on improvements in the way this type of treatment handles cancer, which has led to a higher number of successful treatments.
Good Candidates for Immunotherapy
Researchers have also been looking into who benefits from this type of treatment. Immunotherapy for cancer has been used successfully in cases that are considered hard to treat. However, certain types of immunotherapy treatments seem to be more effective for some patients but not others.
Researchers are conducting a number of studies to learn more about why certain individuals have greater benefit while undergoing specific immunotherapy treatment protocols. This research is expected to lead to improvements for those with cancers that are difficult to treat with traditional methods.
If you need more information on immunotherapy for cancer, please contact Issels® today. We offer personally tailored immunotherapy treatments for those with certain cancers.