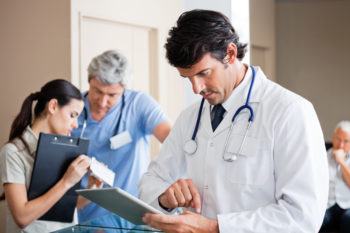 Despite advancements in cancer treatment, pancreatic cancer continues to have one of the lower survival rates of all forms. Scientists are encouraged that a new test may increase the effectiveness of early detection and treatment.
Improving Early Detection of Pancreatic Cancer
Medical scans routinely uncover pancreatic cysts, which are small pockets of fluid. While most are benign, some can lead to pancreatic cancer. This poses a dilemma for doctors, who know the importance of early detection but are reluctant to recommend potentially unnecessary surgery.
Dr. Aatur D. Singhi and his team at the University of Pittsburgh Medical Center (UPMC) set out to find a way to test pancreatic cysts before surgery, rather than after. The result was PancreaSeq®, a procedure in which fluid is removed from a cyst and tested for 10 different types of tumor genes.
Breakthroughs in Cancer Testing
The UPMC study is noteworthy for other reasons as well. It was the first to evaluate testing that incorporates next-generation genetic sequencing and the first to be conducted in a certified and accredited clinical laboratory rather than a research facility.
During testing, PancreaSeq® was 100 percent accurate in classifying subjects who had a common precursor to pancreatic cancer. In addition, it also identified cysts that would progress to cancerous lesions with 100 percent accuracy and did not include any false positives.
Issels®: Your #1 Choice for Immunotherapy Cancer Treatment
Gene-targeted therapies are an important part of our non-toxic, integrative cancer treatment programs. Contact us to learn more about cancer vaccines, NK cells and other state-of-the-art therapies at Issels®.