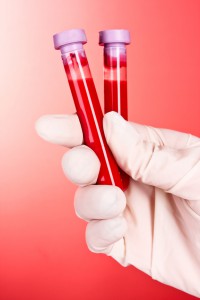 While a protein known as p53 has long been recognized as a potent factor in suppressing tumors, the reasons have been unclear. Scientists are now discovering more about p53, including the existence of a "super" version, that may have valuable implications for cancer immunotherapy.
Finding the Right Balance
Balance is essential for realizing the maximum benefits of p53. Too little leaves the door open for tumor growth, but too much can cause developmental problems.
A research team at the Stanford University School of Medicine tested a variety of p53 mutations on mice that were susceptible to pancreatic cancer. The scientists were surprised to find that one version of the protein kept the mice tumor-free for longer periods of time.
A "Supercharged" Tumor Suppressor
According to Dr. Laura Attardi, senior author of the study, the mutated protein hit a "sweet spot" that allowed embryos to develop without any problems and gave adult mice greater resistance to tumors. The mutation appears to hyperactivate the p53 protein, causing it to affect a number of downstream targets.
With hundreds of genes impacted by p53 activity, Attardi's team turned to the question of discovering which ones were involved in tumor development. They discovered the pathway of three proteins, led by p53, that created a chain reaction preventing development of tumor cells.
Issels®: Leading the Way in Cancer Immunotherapy
Our personalized immunotherapy programs include gene-targeted therapies that shut down specific molecules required for cancer growth. Treatments are integrated with other therapies that combine for the most effective ways of fighting tumor cells.
Contact us to learn more about our success in helping patients achieve long-term remission