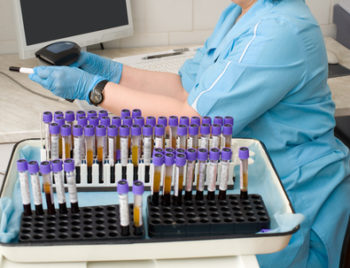 Genomic testing is an important tool that helps doctors determine whether or not a patient is a candidate for cancer immunotherapy treatment. Last month, the Centers for Medicare and Medicaid (CMS) made the announcement that Medicare will now cover FDA-approved genetic tests to evaluate cancer.
Giving Patients Access to "Innovative Diagnostics"
Discussion on the issue began several months ago when Foundation Medicine received FDA approval for F1CDx, the first broad genomic cancer test of its kind. The current cost for for F1CDx is $5,800.
At the time of the announcement, CMS administrator Seema Verma issued a statement explaining the decision. CMS believes that it will give cancer patients "enhanced access and expanded coverage when it comes to innovative diagnostics."
Coverage for genomic and molecular cancer tests that are still in development and not yet FDA-approved does not change with the new policy. U.S. regional Medicare administrative contractors will retain discretion in regards to payment for such testing.
Opening the Door to Accurate Evaluation
For the time being, Foundation Medicine will likely see a surge in the number of specimens submitted to them for testing. In the big picture, the CMS decision will encourage researchers to gather the evidence needed for FDA approval of additional tests.
Experts predict that within a few years another half-dozen companies will join Foundation Medicine in offering FDA-approved testing. One scientist called the decision a "major advancement for precision medicine."
Genomic Testing and Cancer Immunotherapy from Issels®
At Issels®, we use genomic testing in creating individualized cancer immunotherapy programs that address each patient's unique needs. Contact us today for more information.