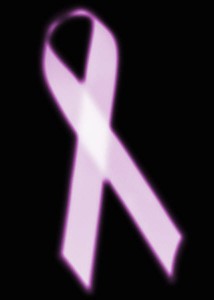 One of the challenges in developing immunotherapy for cancer treatments is that benefits of a method are sometimes offset by drawbacks. In a recent example, scientists have found that breast cancer surgery may trigger micrometastases that are too small to be found on imaging.
Seeking Treatment for Metastatic Breast Cancer
Approximately 35 percent of women who are diagnosed with breast cancer already have thousands of these micrometastases lying dormant in their system. Only half of them develop into full-blown metastatic cancer, and scientists believe the half that remain dormant are controlled by immune system activity.
A research team at the Whitehead Institute wanted to explore the problem, but they didn't want to withhold surgery from breast cancer patients to form a control group. Testing was conducted on mice that had been injected with breast cancer cells and undergone simulated "surgery."
"Surgery-Driven Interruption of Dormancy"
Of the mice that had "surgery," 60 percent had continued growth of cancer cells, while only 10 percent of the mice that didn't receive surgery had the same result. The team concluded that "surgical wounding" superseded attacks by the immune system, allowing the tiny malignancies to grow.
The test also uncovered a possible solution. When the mice were given non-steroidal anti-inflammatory drugs (NSAIDs) pre- and post-"surgery," it appeared to counteract the negative effects of the wounds. This opens the door to the possibility of over-the-counter products such as aspirin and ibuprofen being used as treatments.
Immunotherapy for Cancer: Personalized, Non-Toxic Treatments
At Issels®, our individually developed cancer programs focus on destroying tumors while treating internal factors that contribute to cancer growth. Contact us to learn more.