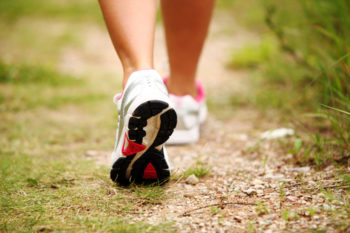 Early detection greatly improves the success rate of cancer immunotherapy, but wouldn't it be better if cancer never developed in the first place? A recent report out of the United Kingdom shows that nearly 40 percent of cancer diagnoses in that nation could be prevented with healthy lifestyle changes.
Tobacco: #1 Preventable Cause of Cancer
In March 2018, Cancer Research UK (CRUK) published a study concerning preventable causes of cancer. Based on the data, they determined that nearly four out of 10 cancer cases could be prevented. That translates to more than 2,500 new cancer diagnoses per week in the UK.
Exposure to tobacco smoke, which accounts for 15 percent of cancer cases in the UK, continued to lead the list of preventable causes. The next two factors were obesity and UV radiation exposure from the sun or tanning beds.
Changing Public Beliefs and Behaviors
CRUK's research team applauded public anti-smoking measures such as advertising restrictions and taxes on tobacco products. They also urged similar actions to help fight the shifting trend toward overeating and obesity.
While obesity currently accounts for just over six percent of cancer cases, making it a distant second to tobacco smoke, the team cautioned that excess weight has the potential to become "the new smoking." Prof. Linda Bauld of KRUK cited the increasing acceptability of obesity as the norm.
Integrative Cancer Immunotherapy Programs at Issels®
In addition to treating cancer and its causes, our immunobiologic core treatment includes education in nutrition and other elements of a healthy lifestyle. Visit our website to learn more about our personally developed cancer immunotherapy treatments.