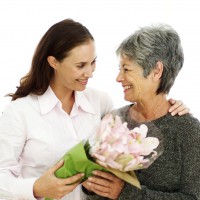 At Issels® Immuno-Oncology Centers, providing immunotherapy to cancer patients is what we do every day. For caregivers of a partner diagnosed with cancer, it can sometimes become overwhelming knowing what to say, what to do, and when to do it. Understanding the role can help you be the best caregiver possible.
A caregiver should consider himself or herself as part of a team comprised of the patient, medical personnel, friends and family. As a caregiver, you'll have many responsibilities from taking over the chores and duties of your partner to dispensing drugs.
You'll have the responsibilities of:
Maintaining good verbal and listening techniques with your partner is vital as you are the person providing support and helping your partner make decisions. You must have good, open communication with other team members to keep everyone up-to-date.
Taking Care of the Caregiver
One of the most important things to remember is you must take care of yourself. A caregiver works long hours that can result in not eating, resting, sleeping or exercising properly. If you aren't in top-notch form, you won't be able to provide the best care for your partner.
Talk to your own physician prior to taking on the role of caregiver to find out about counseling services or support groups. If you have a job, talk to your human resource representative about amending your work schedule, taking a leave of absence, and if any assistance programs are available provided by the company.
If you have questions or need more information, contact our staff at Issels® for immediate assistance with cancer care.