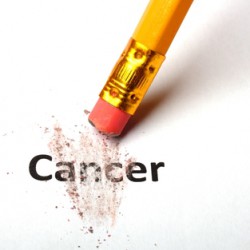 After decades without major developments, the study of advanced bladder cancer has reached a new breakthrough thanks to an alternative cancer treatment.
An immunotherapy medicine has been found by researchers to shrink or eliminate tumors. Patients who have not responded positively to chemotherapy and other standard therapies have improved or entered remission, based on the initial findings.
The immunotherapy has been awarded "Breakthrough Therapy Designation" by the U.S. Food and Drug Administration. This means the FDA will expedite the review process to help patients with the serious disease receive the treatment as quickly as possible.
Promising Evidence for Bladder Cancer Immunotherapy
In a British trial, advanced bladder cancer patients received a new medication developed by the Swiss lab Roche.
Patients carrying the PD-L1 protein responded best to the treatment. The results:
Tumors shrank in 43 percent of patients within 6 weeks of immunotherapy
After 12 weeks, 52 percent had shrunken tumors
2 out of 30 patients had no signs of cancer following the treatment
Among PD-L1 negative patients, 11 percent saw a reduction in tumor size.
While this particular cancer immunotherapy awaits full FDA approval, the signs are encouraging. Only common side effects of cancer treatments were reported, including loss of appetite and tiredness.
Bladder cancer has long been considered one of the most difficult forms of cancer. This breakthrough provides an alternative to chemotherapy, which has for years been the only treatment option for advanced cases.
Issels® champions alternative cancer treatments, including many immunotherapies that are considered breakthroughs. Get in touch with us to discuss the latest cancer treatment options we provide.