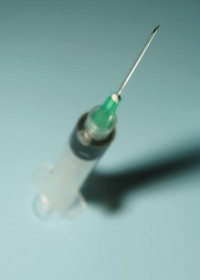 Chemotherapy is the double-edged sword many cancer patients dread. Patients are told they must undergo chemotherapy to save their lives, but the side effects of chemo can be so traumatic that patients frequently wonder if life with chemo is worth living. Many of these patients are finding that alternative cancer treatments can offer similar results without chemotherapy's devastating side effects.
Chemo's Toll on the Body
The problem with chemotherapy is that it cannot discriminate between cancerous and healthy cells. Inside your body, chemo's toxic chemicals target fast-growing cells, both cancerous and healthy. In the process, many healthy cells are killed or damaged.
Chemotherapy's impact on the body can be felt from head to toe, as Healthline's infographic illustrates. From hair loss and chemo brain to sexual dysfunction and infertility to swollen feet and extreme fatigue, chemotherapy's side effects are as dreaded as the disease it is designed to treat.
Pain without Gain
What makes the decision to undergo chemotherapy even more difficult for cancer patients is the lack of guarantee that the suffering will retard their cancer. Both patients and cancers can develop resistance to chemotherapy, making it an ineffective treatment choice. When traditional medicine fails to offer patients alternative treatment options, they are forced to suffer for nothing.
Alternatives to Chemo
Integrative immunotherapy offers alternatives to chemotherapy that work with the body to fight cancer. Using non-toxic targeted therapies, immunotherapy enhances the body's natural ability to fight off disease without toxic side effects.
Choosing a cancer treatment program is a personal decision to discuss with your doctor and family, but there are options to chemotherapy. Visit our website to learn more about integrative immunotherapy.