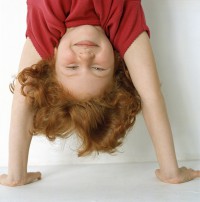 Cancer has plagued the world since the time of dinosaurs, and medicine has struggled to find a cure. When conventional treatments fail, however, new alternative cancer treatments may offer new hope.
A breakthrough in alternative cancer therapies
In one case of acute lymphoblastic leukemia, Emily, age 6, was given an experimental therapy after chemotherapy and a bone marrow transplant failed to cure her. Blood was taken from Emily, passed through a machine to remove white cells, and returned to her body. University of Pennsylvania scientists then constructed CARTs, chimeric antigen receptor T-cells, from a modified HIV virus, using them to reprogram Emily's white blood cells to hunt down and destroy the cancer cells in her body. Two years later, she is still cancer free and the poster child for this radical new alternative cancer treatment developed by Novartis.
Fast-tracking therapy
Similar treatments in 25 children and 5 adults with Emily's disease showed a 100 percent remission rate, in which cancer remained undetectable. As a result, Novartis is running clinical trials worldwide, determining how to limit side effects, and readying a manufacturing plant to create individualized treatments – forecasted to be completed by 2016. Novartis' previous success with the breakthrough drug Gleevac, very successful against chronic myelogenous leukemia, a blood cancer, is seen as a good omen.
Novartis has purchased GlaxoSmithKline's line of cancer drugs in order to focus on cancer cures in general, and could potentially transform cancer therapy in upcoming years. Hope is that this will be an historic period for breakthroughs in alternative cancer treatments such as cell-based and gene therapies, opening a new door for not only cancer patients, but those suffering diseases worldwide.