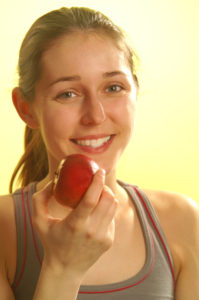 Nausea is a common side effect that occurs with cancer patients, whether from the disease itself or from treatments such as chemotherapy and radiation. While the physical discomfort is bad enough, nausea can prevent you from absorbing valuable nutrients when you need them the most.
Relieving Nausea during Cancer Treatment
Drugs called antiemetics can help control nausea, but here are some cancer treatment tips you can use to naturally reduce your symptoms:
Don't try to counteract nausea by eating your favorite foods. A more likely result is that you'll lose your taste for those foods because you associate them with the nausea.
Sip liquids throughout the day, but not during meals, when it can cause bloating and a feeling of fullness.
Sitting comfortably for about an hour after eating helps digestion.
Wear loose-fitting clothes that are less restrictive around your midsection.
If you're experiencing nausea during therapy sessions, avoid eating for a couple of hours before treatment.
Soft foods such as oatmeal, yogurt and canned fruits and vegetables are easier on your stomach. Avoid spices along with foods that are high in fat or sugar.
Track your episodes of nausea to identify specific triggers and adjust your eating habits accordingly.
Issels® Offers State-of-the-Art Immunotherapy for Cancer
We know that your environment and lifestyle contribute to successful cancer treatment. Visit our website for more cancer treatment tips and contact us to learn more about our individually tailored therapies such as cancer vaccines and NK cells.