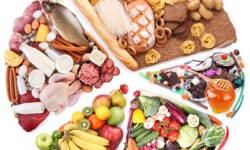 If you have cancer, side effects from treatment, as well as from the disease itself, can keep you from obtaining proper nutrition at a time when you need it most. While non-toxic immunotherapy reduces side effects, you may still experience difficulties eating and drinking.
Here are some of the more common problems you may encounter along with strategies to keep them from interfering with a healthy diet.
Nausea
Instead of three regular meals, eat smaller meals throughout the day.
Avoid spicy or other strong-tasting foods.
Stick with low-fat foods, which are easier to digest. Dry or salty foods can also minimize nausea.
Difficulty swallowing
Avoid foods with rough or dense textures.
Choose soft foods that can be eaten cold or at room temperature.
Poor appetite
Drink liquids at mealtime only as necessary. Consume the majority between meals.
Try protein drinks and other nutrient-rich commercially prepared beverages. These can also help if you struggle to meet nutritional needs through food alone.
"Graze" on smaller, more frequent meals.
Fatigue
Keep a variety of ready-to-eat items on hand.
Consume juices and other beverages that are high in nutritional value.
Ask family and loved ones to assist with buying appropriate foods and preparing meals and snacks to be stored for quick access.
Our Issels® non-toxic immunotherapy reduces side effects by stimulating your body's natural immune responses. All treatments are personalized for best results based on your individual lifestyle, environment and genetic predisposition. Visit our website for more information about our cancer vaccines and other integrative programs.