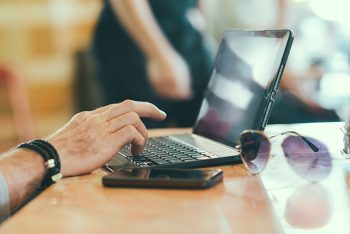 Resuming normal activities after immunotherapy for cancer is a good way to re-establish your sense of self and reduce the sense of isolation that may accompany treatment. Returning to work allows you to feel productive while interacting with others.
No matter how long you've been away from work, the transition back can be a little bumpy. Use these tips to prepare yourself for a smooth re-entry.
Talk to your supervisor about a more flexible structure as you become adjusted. Possible options include job-sharing or working from home.
You're under no obligation to give your co-workers full disclosure. Decide how much and with whom you want to share.
Not all reactions will be positive. Some people feel uncomfortable in the face of illness, while for others it may trigger painful memories of a loved one who was diagnosed with cancer. A few co-workers may even be resentful about taking on additional responsibilities in your absence. Take some time to plan your responses to the various reactions.
Legislation like Americans with Disabilities Act (ADA) and Family and Medical Leave Act (FMLA) protects the workplace rights of individuals with cancer and other health problems. Consult your company's human resources department for more information.
Unfortunately, legal protection doesn't guarantee an absence of discrimination. Document any workplace conversations you have about your illness and save copies of performance reviews in case problems should arise.
Our Issels® personalized immunotherapy for cancer is focused on your individual needs so there is a minimum of disruption to your lifestyle. Visit our website to learn more about our comprehensive non-toxic treatments.