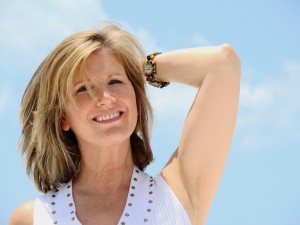 A positive attitude can help people with chronic disease and may aid cancer patients. Researchers at Weill Cornell Medical College found that people with heart disease, hypertension and asthma could positively affect their health by maintaining a positive attitude.To give your attitude a positive boost:
Listen to upbeat music. Elevate your mood by listening to music with a happy, energetic beat. If you're feeling stressed, music with a soothing rhythm can have a similarly positive effect on your attitude.
Count your blessings. Concentrate on the people, things and events in your life for which you are grateful. Negative thoughts fade when you concentrate on happy ones.
Express your love and thanks. Tell family and friends that you love them. Thank people who have made a difference in your life. Mend fences that need mending. Say all those things you've always meant to tell your loved ones. It is amazing how comforting words can be — for you and those you love.
Create a happiness stash. Laughter is the best medicine. Collect things that make you smile or laugh: funny movies, humorous books, great photos, websites of your favorite comedians, hilarious YouTube videos, etc. When your spirit needs a boost, visit your stash.
Immerse yourself in at nature. Go outdoors if you can, sit by a window or watch a nature video. Tree leaves blowing in the wind, birds flitting about a bird feeder, bees buzzing between flowers, puffy clouds scudding across the sky — the sights, sounds, beauty and majesty of nature are a balm for the soul.