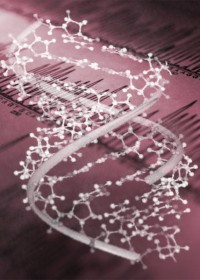 Unlocking the body's genetic code has led to myriad discoveries that are transforming medicine. One unexpected discovery is that cancer tumors are considerably more genetically complex that previously believed, causing researchers to rethink current traditional methods of treating cancer.
"Until recently, it was assumed cancer cells were more or less identical clones of each other. We have found this is not true. Cells, taken from a single tumor from one person, can have many different genetic alterations within them," Chris Jones of the Institute of Cancer Research in London told The Guardian.
Mapping of the human genome opened the door to targeted cell therapy. Of the body's 23,000 genes, scientists found 150 genes with mutations that could trigger cells to create cancerous tumors. Scientists found that the various triggering mechanisms could be targeted and tumor growth slowed or halted using new cancer drugs that redefined chemotherapy. Now instead of a blanket approach that killed healthy cells along with the cancerous ones, specific drugs could be used to target cancer cells without harming healthy cells.
Initially, patient response to these new targeted drug treatments was impressive. However, in many cases cancer returned 6 months after treatment; but this time tumors were drug-resistant. What scientists discovered surprised them. When drugs blocked one path to tumor development, cancer cells demonstrated their genetic complexity by finding a new path.
The problem may be that traditional chemotherapy, even when targeted, is a destructive force designed to tear down the body. Issels personalized integrated immunotherapy, on the other hand, uses targeted cell therapies designed to build up the body's immune system, strengthening its ability to fight cancer.
To be continued